Voltmeter VRT-M02 with the function of monitoring short-circuit current and circuit resistance phase-zero net and comparing with the current of actuation of introductory automaton
VRT-M02

AC20-450V UHL

4

3457.00 руб. с НДС
Constant

measurement and

indication of

short circuit current

in the chain of

phase-zero

net

Constant

measurement and

indication of

resistance

chain of

phase-zero

net

Constant measurement and indication of mains voltage

Comparing

short-circuit current

with

actuating current

of introductory

automaton

Control a conductor PE
Sound and light indication of zero break
Sound and light indication of discrepancy introductory automaton to short-circuit current
Sound and light indication of alarm PE

Memory

surges

,

dips

and the number of

voltage

interruptions

(as in

VR-M

02

)
PURPOSE OF THE VOLTMETER
 The digital single-module voltmeter of direct connection (AC20...450V), combined with a measuring instrument of short-circuit current and resistance of chain phase-zero and a control of the state of protective wire PE. Monitoring of all parameters is carried out constantly.
Besides

ongoing monitoring of

the mains voltage

,

it allows to

evaluate the ability of

the established

circuit breakers

(

the selection

of

the nominal value)

on

entering

to the house

or apartment

to operate

at

short-circuit - a current

of short-circuit will be enough

to it for

instant

activation

or not

,

to

actuate

?
 In fact, this is THE FIRST device of direct physical control of breakage in electrical net. All existing today protect devices from breaking of zero only react to imbalance phase voltages, that occurs at not symmetric loads on phases at breakage of zero. At breakage of zero and symmetric loads to phases (motors, etc.) it doesn't  operate.
 The device VRT-M02 records in real-time a change of short-circuit  current in chain phase-zero (at breakage of zero it sharply increases) and in case of increase it indicates this.
The device
is programmed
by the user
for a specific
type of
circuit breaker
(from 10 to
100A
,
characteristics
A, B, C
or
the D
,
factory setting
-
C16
)
. Peroidically checking the short-circuit current, compares with a valid current for a given automaton, given its characteristics (A, B, C or D), i.e. the multiplicity of operating current (approximately on 20% more than the maximum current). When failure of short-circuit current for instant activation - it gives an audible and visual signal (a flashing red LED "alarm short-circuit") until recovery the chain (eliminating a malfunction) or reprogramming a smaller current of automaton.

By pressing

a button

on the front panel

shows

the measured

short-circuit current

in the network and

circuit resistance

phase-zero

,

maximum, minimum

fixed

voltage and

the number of

power outages

.
 Also VRT-M02 checks the integrity of protective wire PE. When the voltage appears on it or its breakage - is activated sound and light (a flashing of red LED "alarm PE") signaling.
 The use of this device will allow in current time to detect a malfunction of wiring and thus will reduce a possibility of fire in case of short circuit in the net, also will reduce the likelihood of electric shock to person, when a voltage appears on the case of the device.
Thresholds of actuation VRT-M02 at short-circuit current: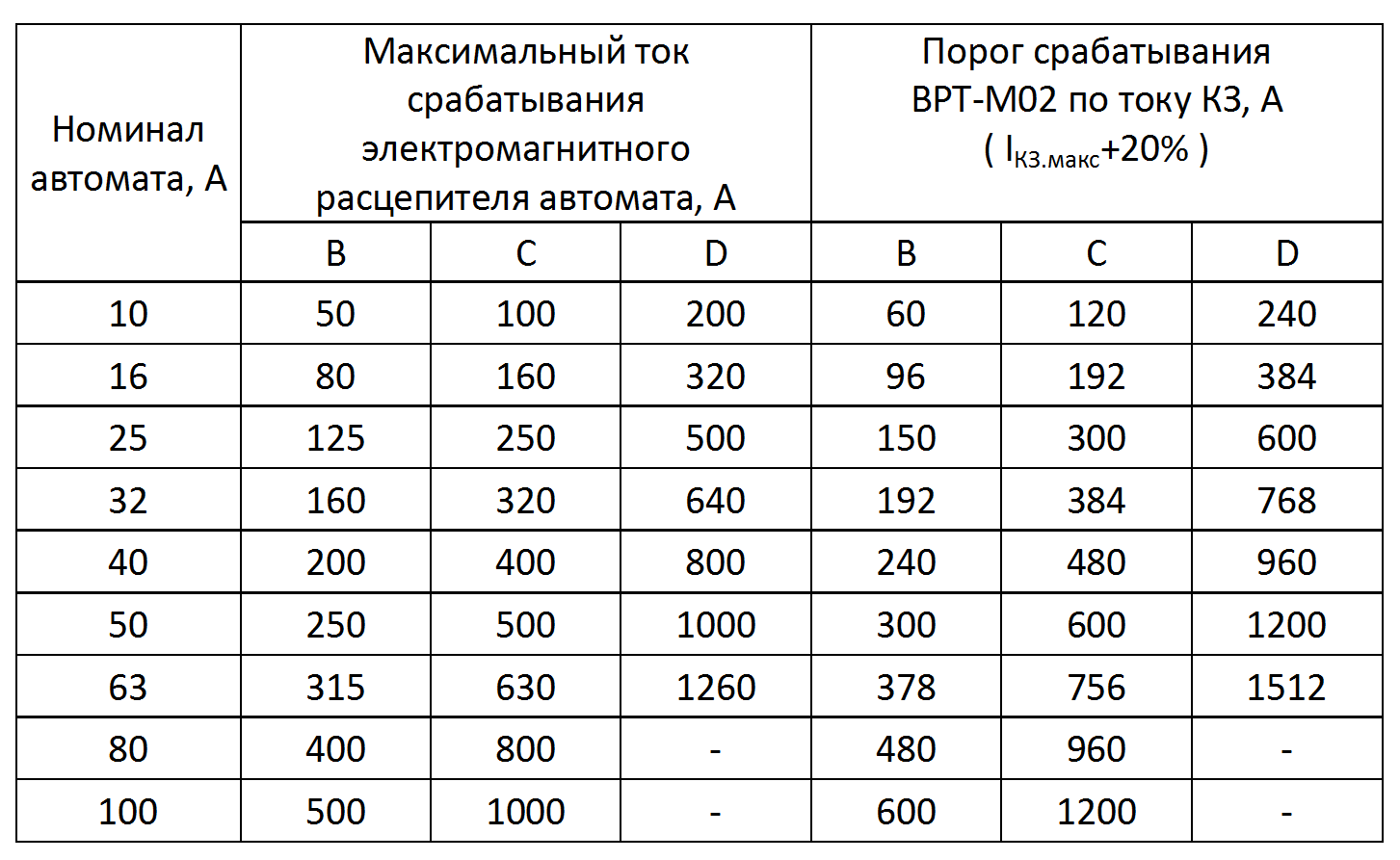 The most important task of this device, it is a constant check of conformity of electrical net state and the comparison with the estabished circuit breaker. It assures instantaneous operation mounted automaton at short-circuit.
DIMENSIONS OF THE VOLTMETER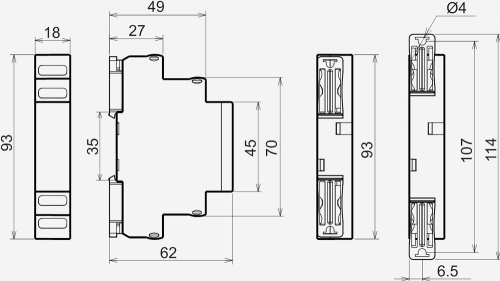 Title

Order code

File date

(manual)

File date

VRT-M02 AC20-450V UHL4
4680019910833
Download
2016
English